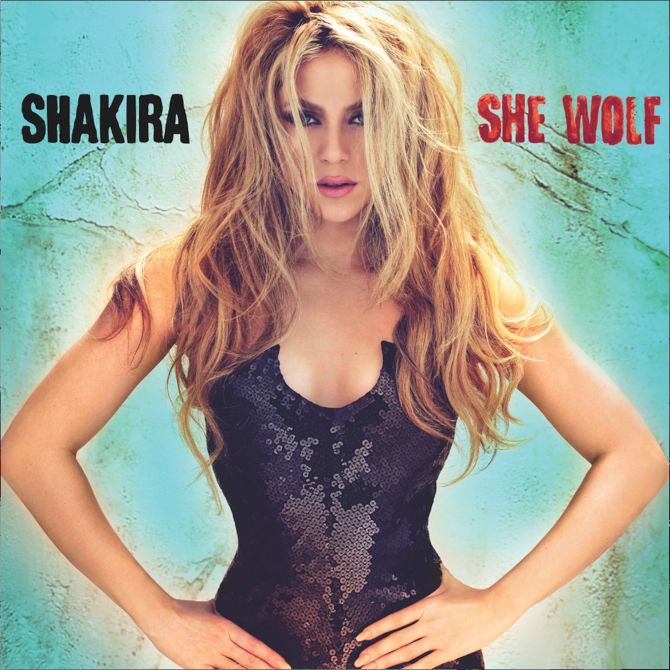 Above is the just released cover to Shakira's upcoming album, "She Wolf", which follows the release of her single hit with the same name. If you have not seen the video or heard the song,
watch the video
from Sony on YouTube because she looks amazing in it!
You can also go to Shakira's
official website
and enter a content by designing a video. Check it out!